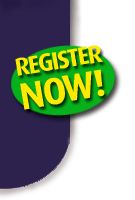 View The
Telecosm 2004
Photo Album

Sponsorship
Information

Kim Harrell
Director of Sales,
Forbes Conferences
212.724.9759
kharrell@forbes.com

Registration
Information
Emily Lord
212.367.2519
elord@forbes.com

Speaker
Information
Mary Collins
Conference Chair,
Gilder Publishing
413.644.2120
mcollins@gilder.com
Other Gilder/Forbes Conferences;
Click on the speakers' names to access the individual speaker presentations. Links to additional Telecosm speaker presentations
will be added to this site as they become available.

Note: See Photography and Imaging panel (2:00 pm Tuesday, Aug. 26, 2003) for some bonus material from Foveon.
GILDER/FORBES TELECOSM 2003
Monday, August 25, 2003

8:30 am -
8:40 am

Welcome Remarks (Grand Sierra Ballroom A & B)


George Gilder


Speaker:
George Gilder, Chairman, Gilder Publishing, LLC;
Editor-in-Chief, Gilder Technology Report

8:40 am -
9:30 am

Buffet, Bogle, and Dividend Plays: an economy can't run on dividends and index funds alone. Says who? The Great Debate.
Introduction:
George Gilder, Editor-in-Chief, Gilder Technology Report


Andy Kessler


Speakers:
Andy Kessler, former hedge fund manager; Author, Wall Street Meat
John Rutledge, Forbes columnist; Partner, Rutledge Capital
9:30 am -
10:00 am
BREW: changing the way the world looks at wireless
Introduction:
Bret Swanson, Executive Editor, Gilder Technology Report

Speaker:
Paul Jacobs, Executive Vice President and President, Qualcomm Wireless and Internet Group
10:00 am -
10:15 am
Refreshment Break (Grand Sierra Ballroom Foyer)

10:15 am - 10:35 am

Wi-Fi and 3G
Speaker:
Sky Dayton, CEO, Boingo Wireless
10:35 am -
10:45 am

The 3G Response
Speaker:
Jeff Belk, Senior Vice President, Marketing, Qualcomm

10:45 am - 11:45 am

Friends or Foes: Wi-Fi vs. 3G (panel)
Panelists:
John Csapo, VP, Samsung Wireless Systems Laboratory, Samsung
Sky Dayton, CEO, Boingo Wireless
Wes Dittmer, Sr. Director of Business Development, PCS Division, Sprint
Paul Jacobs, Executive Vice President and President, Qualcomm Wireless and Internet Group
John Kirby, VP, Global, Wireless e-business Services, IBM
Paul Otellini, COO, Intel Corporation

Moderator:
Brian Modoff, Wireless Analyst, Deutsche Bank Securities

Commentators:
George Gilder, Editor-in-Chief, Gilder Technology Report
Andrew Seybold, Editor and Publisher, Forbes/Andrew Seybold Wireless Outlook

11:45 pm -
1:30 pm

Lunch with Intel's Paul Otellini (The Pavilion)



Paul Otellini

The Unwire Revolution (Grand SierraBallroom A & B)
Introduction:
Douglas Lockie, Executive Vice President, Endwave

Speaker:
Paul Otellini, COO, Intel Corporation

1:30 pm -
2:30 pm

The Blunt Edge of American Broadband:
the future of the broadband local loop
Speakers:
Douglas Bulleit, Chief Strategist, BellSouth Corporation
John Csapo, VP, Samsung Wireless Systems Laboratory, Samsung
Yatish Pathak, CEO, Soma Networks
Dave Schaeffer, CEO, Cogent

Moderator:
George Gilder, Editor-in-Chief, Gilder Technology Report
2:30 pm -
2:45 pm
Refreshment Break (Grand Sierra Ballroom Foyer)

2:45 pm -
3:45 pm

Communications Chips:
can wireless chips tame the protocol zoo?
CDMA, EDGE, GSM, RFID, 3G, UMTS, GPRS, TDMA,WCDMA, GSM/GPRS …

Speakers:
Bill Colleran, President and CEO, Impinj
Jaime Cummins, Co-founder and Chairman, QuickSilver Technology
Tom Pollard, Worldwide Marketing Director, Chipset Business Unit , Texas Instruments
Omid Tahernia, VP and General Manager, Wireless and Broadband Systems Group,Semiconductor Products, Motorola

Moderator:
Brian Modoff, Wireless Analyst, Deutsche Bank Securities

Commentator:
Andrew Seybold, Editor and Publisher, Forbes/Andrew Seybold Wireless Outlook

3:45 pm - 4:15 pm

Infra-destructuring and Awareness: when all things are on the 'net'
Introduction:
Bret Swanson, Executive Editor, Gilder Technology Report

Speaker:
Greg Papadopoulos, Executive Vice President and CTO, Sun Microsystems

4:15 pm - 5:30 pm

Last Mile Turmoil
Introduction:
George Gilder, Editor-in-Chief, Gilder Technology Report

Speakers:
Jay Adelson, CTO and Founder, Equinix
Jean-Marc Frangos, Senior VP of Technology and Innovation, British Telecom
Andrew Odlyzko, Director, Digital Technology Center, University of Minnesota
Terayon (tentative)

Moderator:
Richard Vigilante, Editor, Whitebox Market Observer

Commentator:
George Gilder, Editor-in-Chief, Gilder Technology Report

6:15 pm -
8:00 pm

Dinner (The Pavilion)

8:00 pm

6 Appeal: IPv6 the new global network
(Grand SierraBallroom A & B)
Introduction:
Alex Lightman

Speakers:
Latif Ladid, President, IPv6 Forum
Eli Fruchter, CEO, EZchip

Moderator:
Bob Metcalfe, Internet Pioneer; General Partner, Polaris Ventures

Tuesday, August 26

7:00 am -
8:00 am

Breakfast Buffet (Grand Sierra Ballroom C & D)

8:00 am -
8:05 am

Morning Remarks (Grand Sierra Ballroom A & B)
Speaker:
George Gilder, Editor-in-Chief, Gilder Technology Report

8:05 am - 8:50 am

Beyond the Technology: observations on the economy
Introduction:
George Gilder, Editor-in-Chief, Gilder Technology Report


Steve Forbes


Speaker:
Steve Forbes, President and CEO, Forbes Inc.; Editor-in-Chief, Forbes magazine

8:50 am - 9:25 am

A Sea Change in Semiconductors:

Nick Tredennick


silicon advances propelling the Telecosm

Speaker:
Nick Tredennick, Editor, Gilder Technology Report
9:25 am -
9:45 am
Refreshment Break (Grand Sierra Ballroom Foyer)
9:45 am -
10:30 am
Programmable Logic: positioned for explosive growth


Jordan Plofsky


Speakers:
Robert Blake, Vice President of Product Planning, Altera Corporation
Jordan Plofsky, Senior Vice President, Altera Corporation

10:30 am - 11:00 am

New Applications for Programmable Logic
Panelists:
Geoff Barrall, CTO and Executive VP, BlueArc
Robert Blake, Vice President of Product Planning, Altera Corporation
Jaime Cummins, Co-founder and Chairman, QuickSilver
Jordan Plofsky, Senior Vice President, Altera Corporation

Moderator:
Nick Tredennick, Editor, Gilder Technology Report

11:00 am -
11:30 pm

The Analog Path to Semiconductor Dominance


Brian Halla


Speaker:
Brian Halla, Chairman, President and CEO, National Semiconductor
11:30 am - 12:30 pm
Analog's Ascent: analog enters the digital realm
Speakers:
Bill Colleran, President and CEO, Impinj
Thomas Lee, Associate Professor, Stanford University, Co-founder, Matrix Semiconductor

Thomas Lee


Andrew Raguskus, President and CEO, Sonic Innovation

Commentator:
Dick Merrill, Co-founder, Foveon Corporation

Moderator:
Bret Swanson, Executive Editor, Gilder Technology Report

12:30 pm - 2:00 pm



Lunch with Bob Metcalfe (The Pavilion)

Bob Metcalfe



What the past 30 years of Ethernet says about the next 30 years of ... life on earth?
Introduction:
Rich Karlgaard, Publisher, Forbes magazine

Speaker:
Bob Metcalfe, Internet Pioneer; General Partner, Polaris Ventures

2:00 pm - 3:00 pm

Photography and Imaging: visualizing the future
Speakers:
Philippe Kahn, CEO, Chairman, and Co-founder, Lightsurf


Philippe Kahn

William Manning, Chairman, Kent Displays
Dick Merrill, Co-founder, Foveon Corporation
Rick Rutkowski, CEO, Microvision

BONUS MATERIAL: Brief History of Photography: Foveon X3 Imager Technology Description

Future of Photography and Digital Cameras


Moderator:
George Gilder, Editor-in-Chief, Gilder Technology Report

3:00 pm -
3:20 pm

The All Optical Network
Speaker:
David Huber, CEO, Corvis

3:20 pm - 4:00 pm

Optics: Will it Come Back?

Terry Turpin


Speakers:
Terry Turpin, Senior VP and Chief Scientist, Essex Corporation

Moderator:
George Gilder, Editor-in-Chief, Gilder Technology Report

Commentator:
David Huber, CEO, Corvis
4:00 pm - 4:30 pm
The Grid and Its Enemies: powering the Telecosm


Howard Hayden


Speaker:
Howard Hayden, Editor and Publisher, The Energy Advocate

4:30 pm - 5:30 pm

Back to the Future: the analog age
Introduction:
George Gilder, Editor-in-Chief, Gilder Technology Report


Carver Mead

Speaker:
Carver Mead, Chairman, Foveon, and Gordon Moore Professor of Computer Science, Cal Tech

5:30 pm

Closing Remarks
Speaker:
George Gilder, Editor-in-Chief, Gilder Technology Report

5:35 pm

Closing Reception (The Pavilion)








Additional
contact information
Other Forbes Conferences