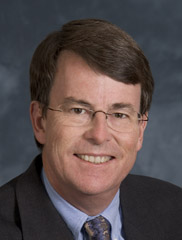 Phil Hester
Corporate Vice President and Chief Technology Officer, Advanced Micro Devices
Phil Hester is chief technology officer (CTO) at AMD, responsible for setting the architectural and product strategies and plans for AMD's microprocessor business. Hester also chairs the AMD Technology Council, ensuring that product development, integration, and process organizations align technology capabilities with product direction.
Hester brings 30 years of advanced system design and enterprise computing experience to AMD. Before joining the company, Hester was co-founder and chief executive officer at Newisys, a Sanmina-SCI company, and spent 23 years at IBM serving in a variety of key leadership and executive technical roles. While at IBM, Hester lead a number of system technology development efforts, including the RS/6000, and served as one of 15 members of the IBM Corporate Technology Council.
Phil holds a Bachelor of Science and a Masters in Engineering from the University of Texas.