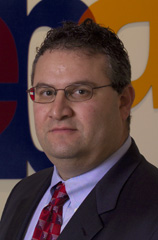 Tod Cohen
Vice-President and Deputy General Counsel, Worldwide Government Relations, eBay

Tod Cohen serves as Vice President and Deputy General Counsel of Worldwide Government Relations for eBay Inc. Mr. Cohen is responsible for global public policy for eBay and PayPal and manages their government relations' offices in San Jose, Washington D.C., Brussels, Bern, Berlin, Beijing, Shanghai, Hong Kong, New Delhi, Seoul, Sydney, Paris and London. He also helps to coordinate Skype's government relations. He was eBay's first full-time public policy employee in March 2000 in Washington DC and has lead the eBay Inc. government relations efforts out of corporate headquarters in San Jose since 2004.
Mr. Cohen serves as a member of the U.S. Department of Commerce/U.S. Trade Representative's Industry Trade Advisory Committee for Information and Communications Technologies, Services, and Electronic Commerce. Mr. Cohen formerly served as Vice Chairman of the Free Trade Agreement of the America's Joint Experts' Committee on Electronic Commerce.
Prior to joining eBay, Mr. Cohen was Vice President and Counsel of New Media for the Motion Picture Association of America (MPAA). Before that, Mr. Cohen served as European Legal Counsel and Vice President for the Business Software Alliance in the London offices of the American law firm, Covington & Burling.
Mr. Cohen received his B.A. from the University of Utah in 1985, and his J.D. with Highest Honors from the George Washington University Law School in 1992. Before law school, Mr. Cohen worked as a Congressional aide.