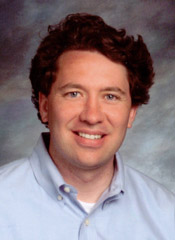 Josh Coates
President, Founder, Mozy.com, Berkeley Data Systems, Inc.

Josh began research in large scale parallel systems at the University of
California, Berkeley in the NOW and Millennium groups. He also spent some
time working with Turing Award winner Jim Gray at Microsoft's Bay Area
Research Center and then moved on to work on internet caching at Inkotmi
Corp. In 1999 Josh founded Scale8, a venture backed startup that grew to
support customers that included Microsoft, Viacom and Fujitsu. Scale8 closed
shop in 2003 and sold its intellectual property to Intel. Josh spent the
next year building a petabyte data center for the non-profit Internet
Archive. In 2005 founded Berkeley Data Systems (Mozy| http://mozy.com)
where he serves as President.