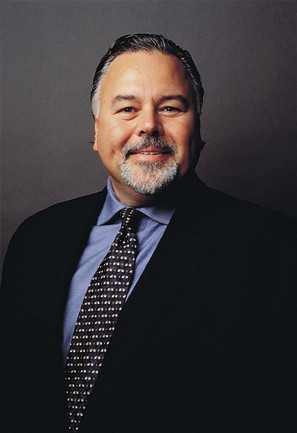 Daniel Kenyon
Global Industry Director, Communications Industry Solutions

Daniel Kenyon directs the development and implementation of PeopleSoft's communications industry strategy including PeopleSoft's product lines, alliances and marketing.
Kenyon has held various positions within PeopleSoft's Communications Industry Solutions group including vice president of Communications Industry Strategy where he successfully directed the development of PeopleSoft's new Customer Profitability Management for Communications industry solution. Kenyon also served as vice president Customer Relationship Management Industry Strategy for PeopleSoft, where he held responsibilities for vertical industry strategy for the CRM product line and directed the development of PeopleSoft's CRM for Communications, PeopleSoft's first industry specific CRM application.
Kenyon has delivered numerous presentations internationally and domestically on customer profitability and customer relationship management as well as other topics including revenue and financial management, supplier relationship and human capital management.
Kenyon came to PeopleSoft from the Vantive Corp. were he led Vantive's Communications Industry Market Strategy team. Kenyon oversaw all aspects of Vantive's communications industry product strategy, partner strategy and industry specific marketing and sales. Prior to joining Vantive Kenyon served as vice president and founder of SBI. a consulting and systems integration firm specializing in the billing and call center applications space for the telecommunications and content service provider industries.
Kenyon holds more than 20 years of communications industry experience in the switch and software industries, having directed product strategy, sales, marketing, business development, and product and strategic consulting. Kenyon earned a bachelor's degree from the University of California at Berkeley.